The Heron
Rate: $119/night

"The Heron" is another larger cabin, also known as the "Hunter's Cabin" with bedroom windows that face the Medicine Bow River. There is ample room in the kitchen and a nice size bathroom with a shower. The extra twin bed allow this cabin to sleep 2-3 people.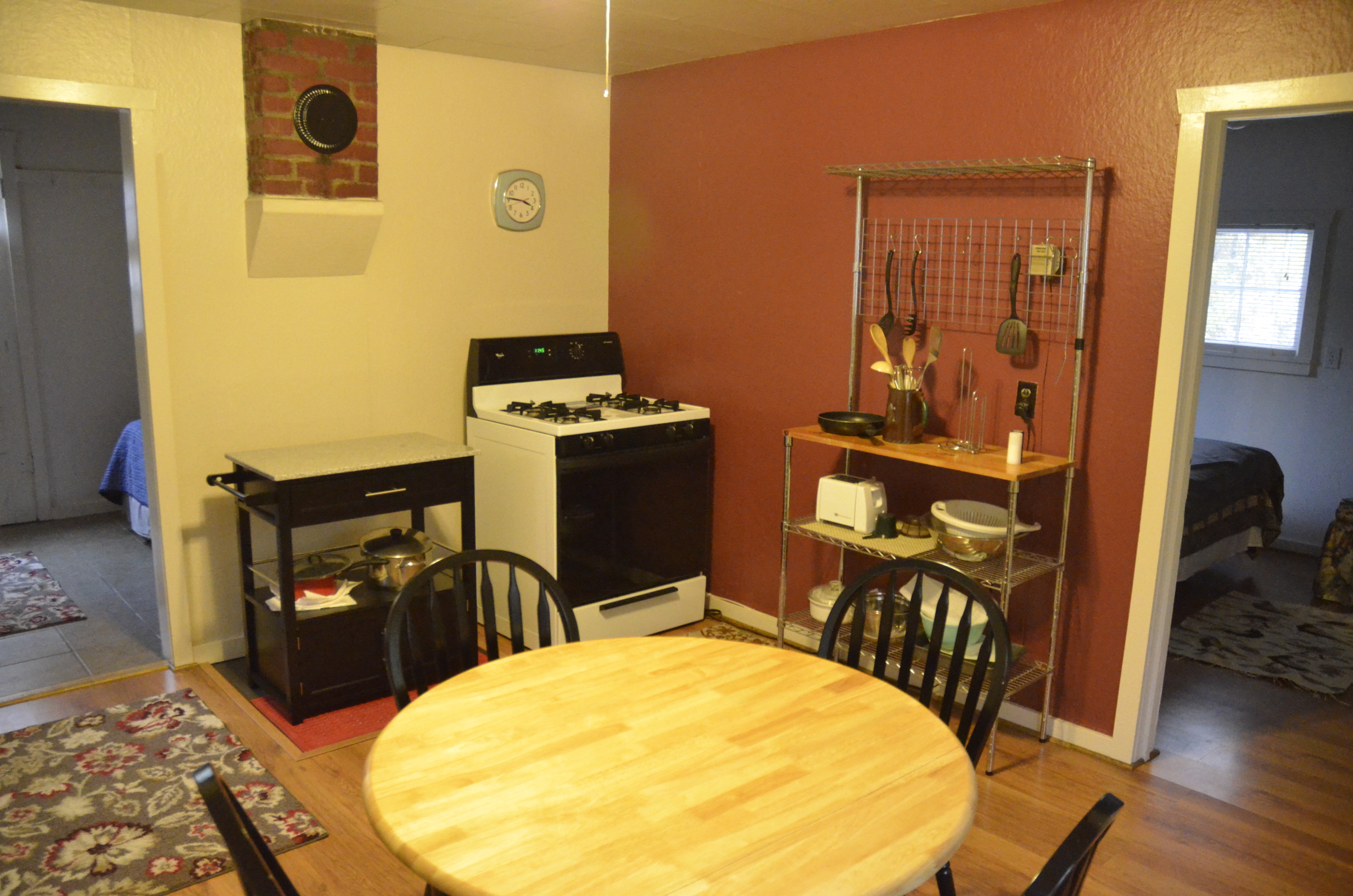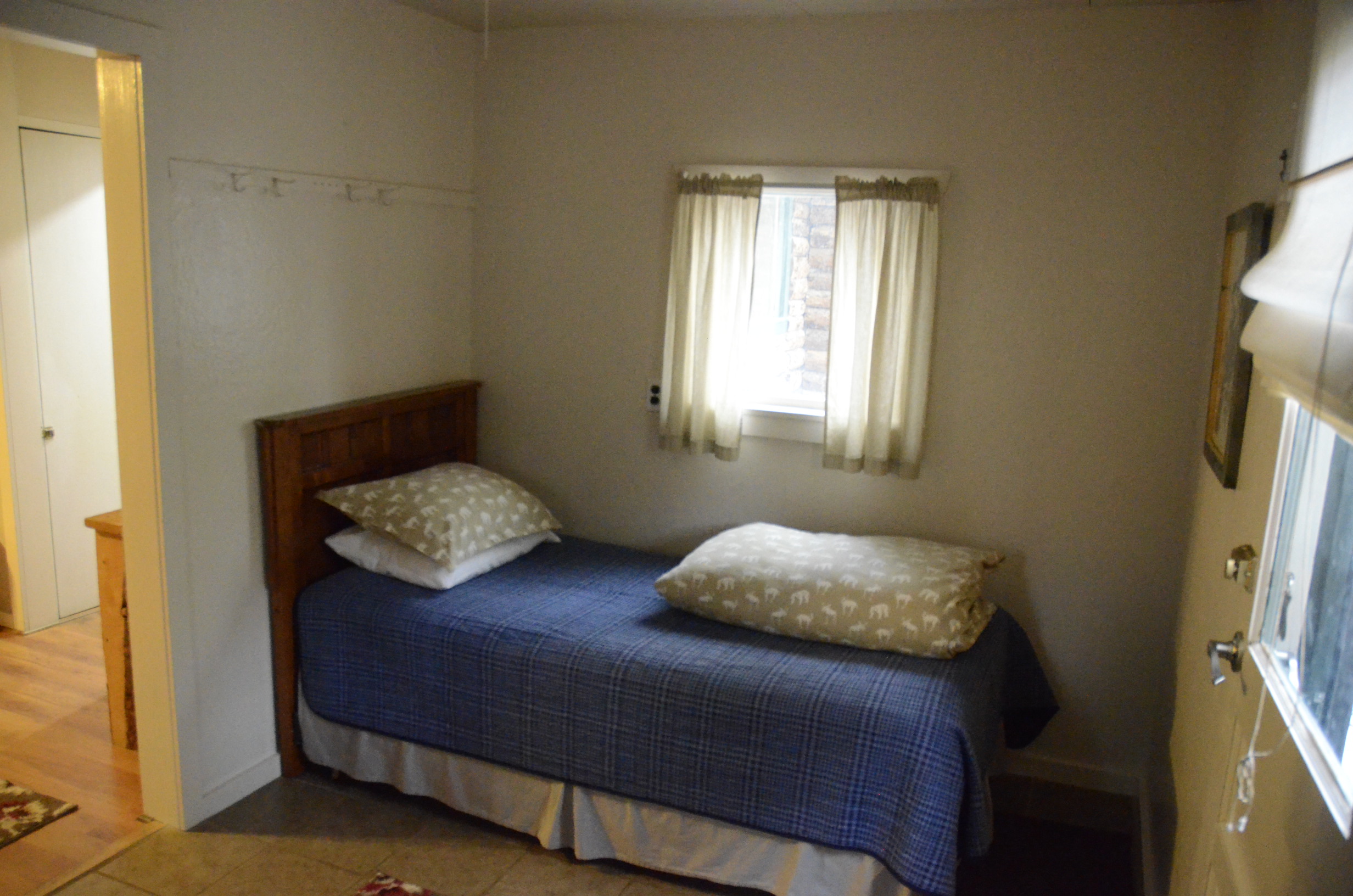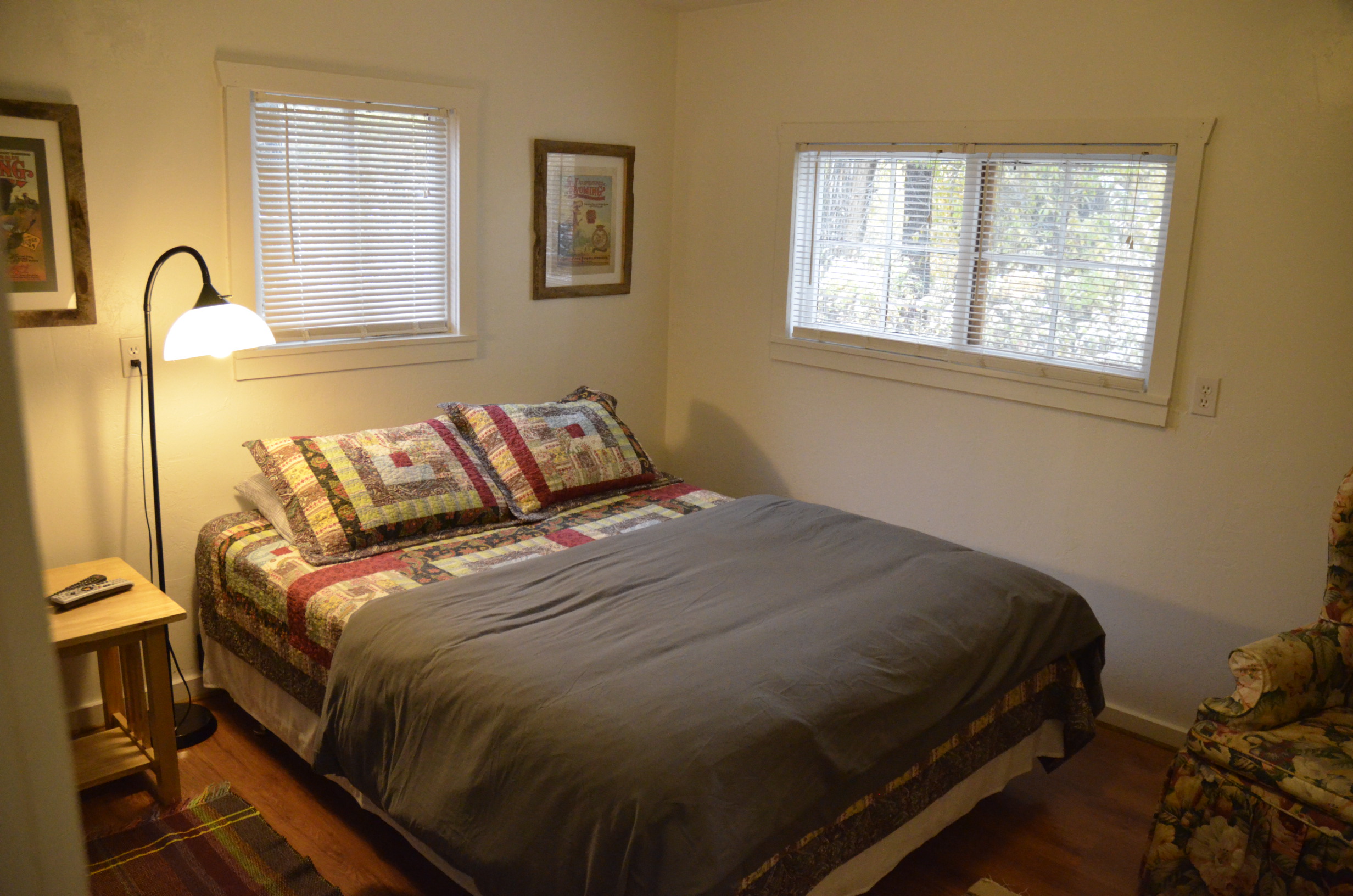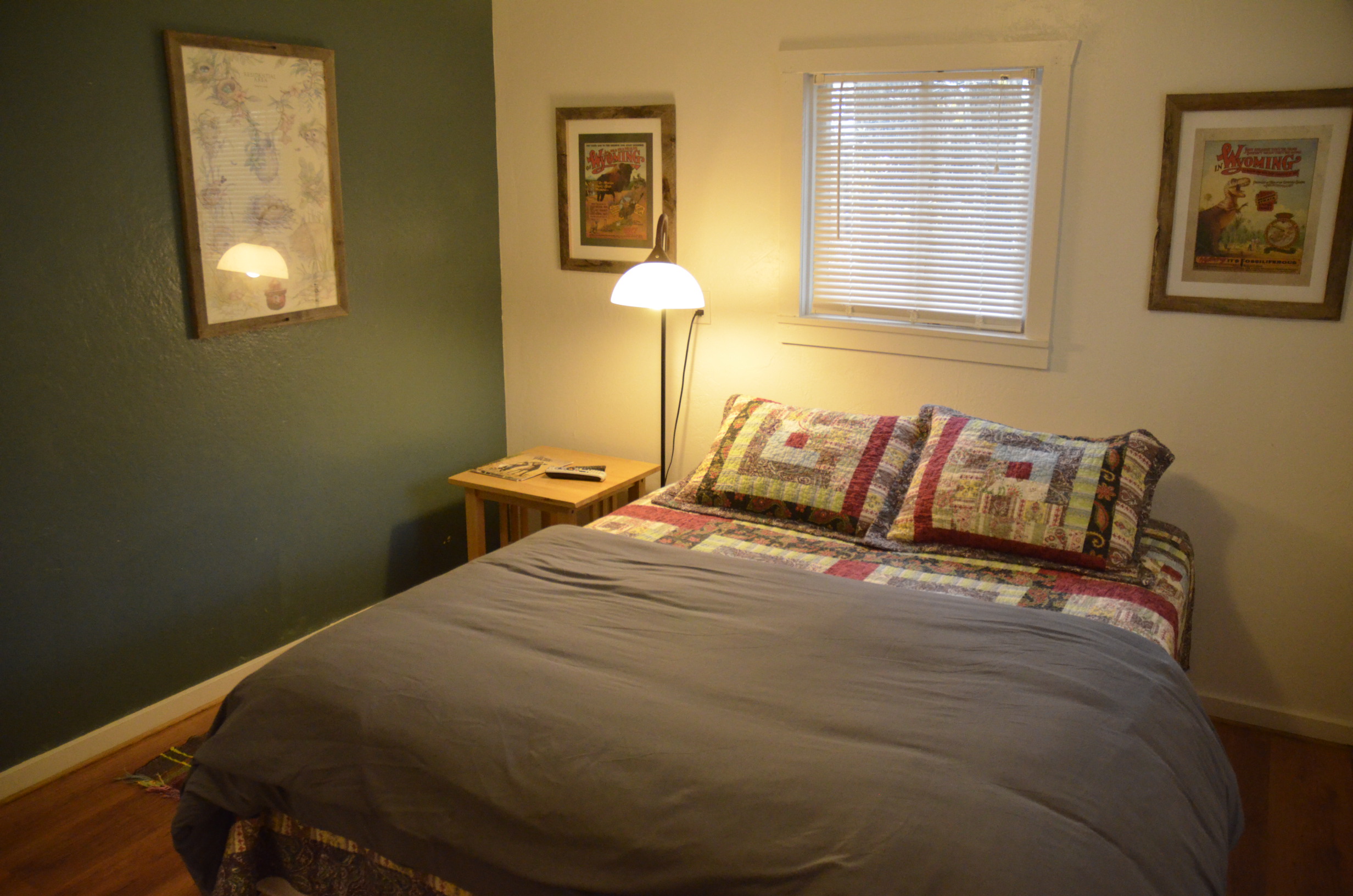 Rates shown are for 2 guests per night. Each additional guest is $15.00 per day.
Children under 6 stay FREE.
* Rates are exclusive of applicable sales tax & lodging tax.
* Rates include access to WiFi